Unfortunately it is temporarily not possible to order through our webshop, to order, prices or more information about the HairButler, please feel free to contact us by phone or via our email address. Sorry for the inconvenience.
Amazing
Product:
Get your own now!
More and more salons are using our HairButlers, want your own Butler? Order him in our webshop!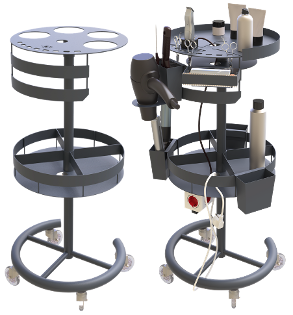 Video impressie
In de hiernaast geplaatste video zie je een indruk van de presentatie van de HairButler 'Royal' tijdens de Vakbeurs Uiterlijke Verzorging in Hardenberg. De Butler werd ontzettend enthousiast ontvangen door de mensen uit de branche. Velen zagen ook direct dé voordelen zoals:
Verf en werkwagen in één!